OAuthException: (#200) Missing Permissions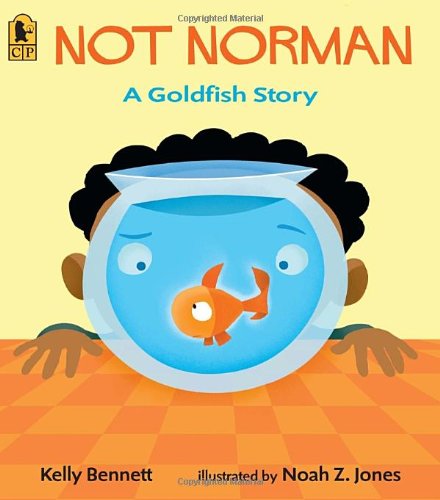 FasTracKids is pleased to announce participation as a Reading Partner in Jumpstart's Read for the Record® event! Read for the Record is an annual event held on one day of the year when millions of individuals come together to celebrate literacy and support efforts to promote early childhood education. This global celebration demonstrates the power of reading by bringing preschool age children and valued grownups together to read the same book on the same day.
On October 22nd, FasTracKids centers and schools will read Not Norman: A Goldfish Story by Kelly Bennett and illustrated by Noah Z.
Not Norman is the tale of Norman the goldfish, who is a little boy's pet under dubious circumstances. The little boy has to decide if he wants to keep Norman by using critical thinking, which is an important early learning skill that is taught in every FasTracKids classroom.
Find the nearest participating FasTracKids location and sign up to help us break the world reading record!
If there isn't a participating location near you, pledge to read through Jumpstart's website.
Read for the Record: October 21, 2014
FasTracKids participated in its 8th annual Read for the Record event, an international campaign that focuses on the importance of early childhood literacy.
On October 21, 2014, FasTracKids, Jumpstart and other early education supporters had 2,383,645 participants read Bunny Cakes! FasTracKids had a record 22,996 child readers from 15 countries contribute to the total! Bunny Cakes came to life at FasTracKids events that were held in community theaters, partnered with children's charities and featured theatrical performances, puppet shows and famous community guest readers.
See images from our worldwide events in the gallery below. Help us try to break the world record in 2015 by having your child participate with your local FasTracKids center!